Berlin Kreativ Konferenz 2018
Empower your creative business with the Berlin Kreativ Konferenz!
The Berlin Kreativ Kollektiv e.V. (BKK) hosted the second Berlin Kreativ Konferenz in May 2018, in partnership with Etsy Germany.
Running an independent creative business can feel like a never-ending challenge, and the areas of expertise required can seem overwhelming. The Berlin Kreativ Konferenz is specifically designed to make this easier. We take a careful look at the most confusing and bewildering areas of small business ownership, and find the best Berlin-based experts to help guide you through them. With 20 sessions over a two-day period, the Berlin Kreativ Konferenz aims to help you feel more stable and confident in running your creative business.
When: May 26th – 27th 2018
Where: Colonia Nova, Thiemannstrasse 1, 12059 Berlin
Here's what happened at the 2018 Berlin Kreativ Konferenz:
Over 10 expert-led talks on topics including legal guidelines, SEO, product descriptions, social media advertising, accounting guidelines, and more!
4 interactive workshops
2 "Expert Hour" sessions, where you can book a limited one-on-one slot with a certified accountant or lawyer to discuss your own individual issue
Invitation-only networking evening
<style type="text/css"><!-- [et_pb_line_break_holder] -->.rv_button.closed:after, .rv_button2.closed2:after {content:"\33";}<!-- [et_pb_line_break_holder] -->.rv_button.opened:after, .rv_button2.opened:after{content:"\32";}<!-- [et_pb_line_break_holder] --></style><!-- [et_pb_line_break_holder] --><!-- [et_pb_line_break_holder] --><!-- [et_pb_line_break_holder] --><script type="text/javascript"><!-- [et_pb_line_break_holder] --> jQuery(document).ready(function() {<!-- [et_pb_line_break_holder] -->// Hide the div<!-- [et_pb_line_break_holder] -->jQuery('#reveal').hide();<!-- [et_pb_line_break_holder] -->jQuery('.rv_button').click(function(e){<!-- [et_pb_line_break_holder] -->e.preventDefault();jQuery("#reveal").slideToggle();<!-- [et_pb_line_break_holder] -->jQuery('.rv_button').toggleClass('opened closed');<!-- [et_pb_line_break_holder] -->});<!-- [et_pb_line_break_holder] -->});<!-- [et_pb_line_break_holder] --></script><!-- [et_pb_line_break_holder] --><!-- [et_pb_line_break_holder] --><!-- [et_pb_line_break_holder] --><script type="text/javascript"><!-- [et_pb_line_break_holder] --> jQuery(document).ready(function() {<!-- [et_pb_line_break_holder] -->// Hide the div<!-- [et_pb_line_break_holder] -->jQuery('#reveal2').hide();<!-- [et_pb_line_break_holder] -->jQuery('.rv_button2').click(function(e){<!-- [et_pb_line_break_holder] -->e.preventDefault();jQuery("#reveal2").slideToggle();<!-- [et_pb_line_break_holder] -->jQuery('.rv_button2').toggleClass('opened closed2');<!-- [et_pb_line_break_holder] -->});<!-- [et_pb_line_break_holder] -->});<!-- [et_pb_line_break_holder] --></script>
WORKSHOP: SUPERAWESOMEWUNDERSCHÖN!
10:00 – 11:30 (STUDIO A) // SONJA KNECHT
Every baby needs a name. So do the things we make. We need to describe our products and services in order to sell them. But how tell the world what we are doing? How to find the right words? Join me for this short, intense workshop: I will provide an introduction to name-finding and first steps into creative copy writing – some fun little exercises that will surely take you further. Please feel free to bring your topics; I will try to include them.
ABOUT SONJA:
Sonja Knecht was born in Indonesia, grew up in Venezuela and is deep-rooted in Deutsch. She studied English, Spanish and humanities; explorations as a graphic artist led her to typography and to what she loves most: text. Text as language, designed. Sonja works for clients as an expert in corporate text and brand language, gives text and editorial workshops and teaches at art universities.
LANGUAGE:
English & German
DOING BUSINESS ONLINE: T&C, IMPRINT, DATA PROTECTION - WHAT'S REALLY NECESSARY?
11:00 – 11:45 (MAIN STAGE) // LUDMILLA KUHLEN
Sooner or later, every shop owner asks themselves what they need to consider legally. Which pictures may I use? Do I need general terms and conditions and what about the new EU Datenschutz regulations? And what to do if, despite all precautions, you get an "Abmahnung" in your mailbox? We will get to the bottom of these and many other questions. After the presentation there will be time for questions and answers.
ABOUT LUDMILLA
Ludmilla Emilie Kuhlen is a corporate Lawyer from Berlin with a strong focus on StartUps. Ludmilla advises founders, medium-sized companies and financial institutions. Her clients benefit from her strategic strengths, together with her extensive experience in litigation. Ludmilla co-founded KUHLEN in 2015 as she saw the need for a different Law Firm: outstanding quality legal advice AND the understanding of creative people and businesses, new markets and technology.
LANGUAGE:
English, with assistance in German
HILFE, MEIN UNTERNEHMEN WÄCHST!
11:00 – 12:45 (STUDIO B) // PETER ESSER
Das Unternehmen ist gegründet, der Shop eingerichtet, der Umsatz ist so weit gestiegen, dass du Hilfe brauchst? Jetzt kommen ganz neue Anforderungen auf dich zu: Was ist meine Rolle als Boss? Wie gebe ich Anweisungen freundlich und trotzdem so, dass ich bekomme, was ich will? Wie setze ich auch mal Grenzen oder kläre Missverständnisse und Konflikte mit Angestellten? Kann ich nett und Boss sein?
ABOUT PETER
Peter Esser ist Trainer für Kommunikation und Interaktion. Er berät Menschen, wie sie mit guter Kommunikation erfolgreicher Konflikte klären, ein Unternehmen leiten und Verhandlungen führen können.
LANGUAGE:
German, with assistance in English
ETSY TALKS: CUSTOMER COMPLAINTS AS OPPORTUNITIES: HOW SHOULD I PERCEIVE THEM?
12:00 – 12:45 (MAIN STAGE) // ARNE ERICHSEN
Customer complaints: do you fear them or do you welcome them? What opportunities can they represent? What are some of the best practices around language, gestures and facial expressions?
ABOUT ARNE
Arne Erichsen started his career in German hotels like the Adlon in Berlin or the Hotel Vier Jahreszeiten in Hamburg. He held further jobs at TUI Business Travel Germany and Expedia, Inc. Erichsen was responsible for the expansion of the hotel portfolio for brands such as Expedia, Hotels.com, Egencia or Orbitz in the German-speaking market for 11 years, with a short stopover at the deal portal Groupon. Since August 2016 he is responsible for Etsy in Germany.
LANGUAGE:
English, with assistance in German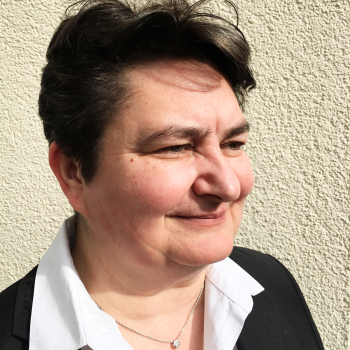 BASISWISSEN BUCHHALTUNG & UMSATZSTEUER FÜR KREATIVE GRÜNDER
14:00 – 14:45 (MAIN STAGE) // SARAH MICHELIS
Die Antworte auf 7 wichtige Fragen, die sich ein kreativer Gründer stellen sollte: Gewerbe oder freier Beruf? Option zur Umsatzsteuer oder Kleinunternehmer? Kenne ich die wichtigsten Fristen im Steuerrecht? Schaffe ich das allein oder brauche ich einen Steuerberater/Buchhalter? Was ist bei den Varianten konkret zu tun? Digitale Buchführung, ist das was für mich? Was weiß ich über Steuergestaltung?
ABOUT SARAH
Sarah S. Michelis hat in Berlin Betriebswirtschaftslehre und Rechtswissenschaften studiert. Sie ist seit 1996 als Fachanwältin für Steuerrecht rechts- und steuerberatend in eigener Kanzlei tätig. Nach praktischen Erfahrungen in der Verlags- und Filmwirtschaft hat sie sich auf Mandate aus der Kultur- und Kreativwirtschaft spezialisiert. Sie bringt neben Ihrer Affinität zu Kunst und Kultur einen breiten Erfahrungsschatz aus Ihren Tätigkeiten als Mediatorin, Coach, KMU Fachberaterin für Existenzgründung, Dozentin und Autorin ein.
LANGUAGE:
German, with assistance in English
WORKSHOP: CRASH-KURS ONLINE-HANDEL INTERNATIONAL
14:00 – 15:45 (STUDIO A) // MAHSHID DARYABEGI & JÜRGEN SCHEPERS, IHK
Wann beginnt ein Export? Wie führe ich eine Ausfuhranmeldung durch und benötige ich ein Ursprungszeugnis? In diesem Workshop erhältest du von der IHK Berlin alle Informationen über die erforderlichen Regelungen und Verfahren für die Zollabfertigung. Hierbei steht die praktische Abwicklung internationaler Geschäfte im Vordergrund.
LANGUAGE:
German, with assistance in English
ADVERTISING IN SOCIAL MEDIA
15:00 – 15:45 (MAIN STAGE) // MICHAEL ESCH
You want to advertise your business on Social Media but you don't know how? This workshop will help you to develop a strategy that fits to your business, walk you through the process of setting up Facebook advertising step-by-step and moreover, provide general tips and tricks on how to master social media in a professional manner.
ABOUT MICHAEL:
Born and raised in Germany, Michael early on moved abroad to study International Communication and Media in the Netherlands. For the last 5 years he has been working in different positions in the Digital Marketing sector, i.a. in SEO, Branding and Social Media. He recently returned to Berlin and is now working as a Social Media Manager.
LANGUAGE:
English, with assistance in German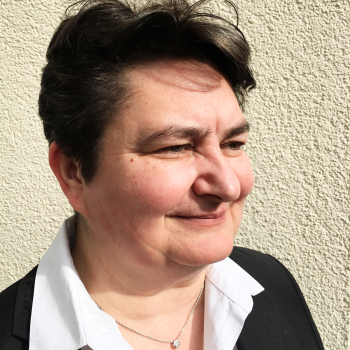 EXPERT HOURS: ACCOUNTANT
15:00 – 17:45 (STUDIO B) // SARAH MICHELIS
Do you have a specific problem or question about your bookkeeping that you wish you just ask a professional about?  Well now you can!  In our "Expert Hours" session, you have the chance to sit down with tax accountant and tax lawyer Sarah Michelis to finally get the personalised advice you need.
Spaces are limited, and information on how to apply for an appointment with Sarah will be announced soon.
LANGUAGE:
German & English
HIDDEN CHAMPION: PINTEREST-STRATEGIEN FÜR KREATIVE
16:00 – 16:45 (MAIN STAGE) // NINA BUNGERS & MELANIE GRUNDMANN
Pinterest ist DIE Power-Marketingplattform für kreative Solopreneurs. Melanie und Nina zeigen euch, welche Pinterest Strategien eurem Business mehr Sichtbarkeit verleihen, mehr Traffic auf eure Webseite lenken und wie ihr euren Umsatz mit Pinterest steigern könnt.
LANGUAGE:
German, with assistance in English
ABOUT NINA
Nina Bungers ist freiberufliche Pinterest Beraterin, Pinterest Nutzerin der ersten Stunde an und Pinfluencerin. Als Bloggerin auf Pinspiration schreibt sie über die Bereiche Interior Design, Lifestyle und Familien-Reisen. In diversen Kooperationen und strategischen Beratungen setzt sie ihre Passion für Pinterest auch für Kunden erfolgreich um. Vor ihrer Freiberuflichkeit war Nina Projektleiterin im klassischen Matrketing und PR, für IKEA Deutschland und auf Eventagenturseite.
ABOUT MELANIE
Dr. Melanie Grundmann ist Pinterest-Beraterin und Inhaberin der Online Marketing-Agentur Marpha Consulting. Als erfolgreiche Autorin des Handbuchs "Erfolgreich auf Pinterest. Die besten Strategien für mehr Umsatz und Traffic" unterstützt Melanie Grundmann Unternehmen und Unternehmer*innen beim strategisch erfolgreichen Einsatz der Plattform. Ihr Wissen vermittelt sie auch in Seminaren und Workshops zu Pinterest und weiteren Online Marketing-Themen.
CROWDFUNDING FÜR KREATIVE
17:00 – 17:45 (MAIN STAGE) // ANJA THONIG
Crowdfunding, eine Finanzierungsart? Das facettenreiche Instrument ermöglicht einen Proof of Concept in der Zielgruppe, die gemeinschaftliche Entwicklung einer Idee und ist ein emotionales, einbindendes Marketinginstrument. Vor allem für Kreative eröffnet es ungeahnte Möglichkeiten.
ABOUT ANJA:
Anja Thonig ist die Berliner Ansprechpartnerin des Crowdfunding Campus und der Crowdfunding-Plattform visionbakery.com. "Crowdfunding bringt die Menschen zusammen, die an eine gemeinsame Projektidee glauben." Neben diversen Stationen als Marketingmanagerin und Projektleiterin in verschiedenen Agenturen und Online- StartUps, verstärkt Anja Thonig seit 2014 mit ihrer umfassenden Erfahrung beide Teams und begleitet Projektinitiatoren national und international bei der erfolgreichen Umsetzung ihrer Crowdfunding-Ideen.
LANGUAGE:
German
NETWORKING EVENING
18:00 – 20:00 (ROOFTOP)
Time for networking and exchanging ideas.

All the things you want to know: Berlin Kreativ Konferenz FAQs
WHAT LANGUAGE IS THE KONFERENZ IN?
The majority of the sessions are in English, but most of our speakers are able to answer questions in both languages.
WHAT CREATIVE FIELDS IS THE KONFERENZ FOR?
The majority of the Konferenz is applicable to all small-scale creative industries. However, there are some talks that will be geared more specifically towards creatives who sell physical products. Likewise, the Konferenz can also be helpful for people considering starting a creative business who simply want to learn more about what's involved.
There will also be a separate relaxing area with sofas & armchairs, where you can take a break during any talks that you feel might not be as relevant to your specific field.
HOW CAN I BOOK ONE OF THE EXPERT HOURS?
You need to have already purchased a ticket in order to sign up for an Expert Hours session. Once you've done that, just fill out the Expert Hours form here.
DO I NEED TO RESERVE WORKSHOP SPACES?
If you have bought your Konferenz ticket and know which workshops you want to take part in already, you can register in advance by filling out the Workshop Regsitration form here.
Don't know which workshops you want to take part in yet? You'll also have the chance to sign up on the day!
WHAT DOES A TICKET COST?
A single day ticket costs €60 for non-BKK members and €40 for BKK members.  A full weekend ticket costs €95 for non-BKK members and €65 for BKK members.  Please note ticket sales are handled by a third-party (Eventbrite) and additional ticketing and credit card fees may apply.
CAN I BUY A TICKET ON THE DOOR?
Sadly not. We need to know how many people are attending the Konferenz, and this means we can't accept walk-ins on the day. Be sure to book your ticket in advance!
IS THE KONFERENZ WHEELCHAIR ACCESSIBLE?
Colonia Nova is located on the top floor of the building, and there is a lift that will take you all the way up.  However, there are a small number of steps leading from the street up to the entrance of the building, and there is no lift from Colonia Nova up to the rooftop space.
DO YOU OFFER STUDENT OR SPONSORED TICKETS?
We work hard to make sure tickets are as affordable as possible, and this means we are not able to offer any discounts on our ticket prices.
ARE FOOD AND DRINKS PROVIDED?
Drinks are included in your ticket, and we will also provide free snacks during the day.
Could not find the answer to your question?
Just fill out the form below and we will answer it for you ASAP!